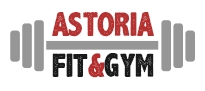 We care and help all who care about healthy lifestyles.
We introduce you the largest fitness center or gym :) in Košice - ASTORIA FIT & GYM, which we built from "base".
We help the general public to meet their expectations, whether they want to look good, have a physical "fitness", gain muscular mass or shed weight.
We are a free company that has professional and respectful management. A unique combination of our know-how and available modern technologies, we strive to be the best fitness center in your area.
Workout among the pleasant people in a modern and well-equipped fitness center with an area of ​​1.100m2 in OC ASTÓRIA on the Južná trieda 29 in Košice.
We guarantee that you will find here all types of trainees, both demanding and festive.
MULTISPORT CARD
Gym, Sauna