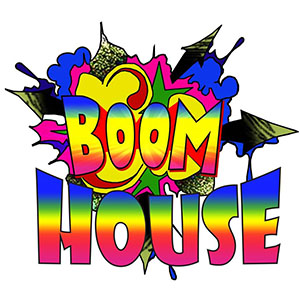 We are a family - entertainment center, located in a pleasant and quiet environment in Svit. From the front with a view of the High Tatras, from the back with a view of the forest and nature.
This beautiful and love-created environment saw the light of the world three years ago.
The world is full of stress, fear, difficult situations, conflict, disease and danger. We know we need to find a moment for ourselves. The moment we are in the first place, a moment for our mental and physical cleansing. We need to relieve stress, compensate for sedentary work by physical activity, and manual work by relaxing.
We have created space for you for several possible activities that will fill, recharge and make you happy. We have created space for children, young people, parents, grandparents and actually all who are looking for the warmth of home, rest, movement and relaxation under one roof.
Whether they are people who want to enjoy coffee with spelled pancakes in a cafe, parents who give children an active movement in the indoor playground and at the same time devote themselves to friends, family, or just sit and read a book, younger and older who find your place in the fitness center, or those looking for group exercises.
Under one roof, we have built a children's world for you, from the smallest to teenagers. Part of the center is a separate party room, which is a place for organizing children's celebrations, which also serves for social games and other children's leisure activities.
MULTISPORT CARD
Gym, Zumba, Spinnig, Fitball, Children's indoor playground