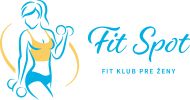 We are a women's fitness center with the benefit of circuit training. There are special hydraulic machines adapted to improve the overall condition and strengthen the muscles of critical female parts in the circuit. The circuit is enriched by exercises custom made to fit you.
That's why our combined machine exercises create a complex, fast, efficient, and especially healthy exercise. The health status condition and requirements of each lady are controlled during exercise, You practice at 30-second intervals to ensure that each muscle is fully involved throughout the exercise. The whole exercise takes about 45 minutes, at this time the quality is guaranteed.
Our entire workout takes place in a friendly atmosphere, what contributes to your better and more enjoyable exercise.