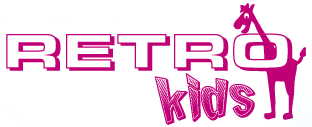 RETRO Kids is a children's center designed and created specifically for your children. On the area of ​​more than 500 m2 we have prepared for you a number of attractions (trampoline, car racing, pool full of balls, wooden historical castle, doll with corners, corner with kits, leg, cars, slides, climbing frames, Indian tents and many others). Check out the gallery.
RETRO Kids also offers educational-creative-sporting activities that support the universal development of your child in the form of creative workshops, children's theaters and performances, music and dance education. In the children's center there is also Mirka Kosorinova Dance School - "May I beg?"
RETRO Kids is a space designed especially for your children and their leisure activities. We will be pleased if you spend with us not only your regular days, but also the special ones. Your child's birthday, name day or other special day will come to RETRO Kids to celebrate. Your children and their friends will be thrilled. See Price List and Gallery for more information.
RETRO Kids also offers you the opportunity to relax in a pleasant café, where you can enjoy together with your kids on various small delicacies.