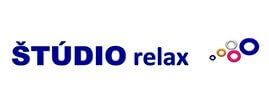 TABATA, dynamic TABATA, TABATA burner, TABATA jump, World JUMPING, ZUMBA night, DEEPWORK, PILATES, BODY fit, BODY cross - you can find everything here!
We are a fitness center in Petržalka full of relaxation, fun, energy and family atmosphere. If you want to exercise in a pleasant environment with the best instructors of group exercises in Bratislava or to play a favourite table tennis, we will be very pleased to welcome you.
And if you want to enjoy a massage, a sauna or a solarium, in addition to exercising, you are at the right place! Come and look for yourself.
Exercises are very popular here, so do not forget to book a lesson prior to departure via our phone numbers or via FB or by email: info@studiorelax.sk
MULTISPORT CARD
Bodyfit, pilates, Tabata, Zumba, Piloxing, Fat burner, Jumping, Body cross, Deepwork