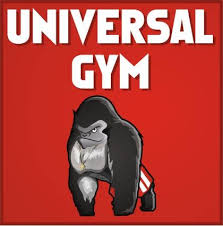 We are a relatively young gym located in the Kvp housing estate. With our equipment and approach, we strive to meet the needs of the widest range of sports and their strength-fitness demands. Whether you are a bodybuilder, fitnes, athlete, powerlifter, weightlifter, crossfiter or just a recreational practitioner with us you will come to yours. The combination of Sterling machines, weightlifting zones with surface finish for dropping, kettlebells and quality axes for complete individualization of the workout, (trap bar, safety squat bar, multigrip bar, farmer walks bars). All this will ensure that your strength training will not know the stereotype and stagnation. 15 meters long "green" loading bay area, "fighters" zone with boxing moss, airbikes, slambally, medicinballs sandbags and slideboards for fun as well as challenging fitness training.
Or just come play ping pong.
We are a Universal Gym, Gym where everyone finds theirs.
MULTISPORT CARD
Fitness - gym