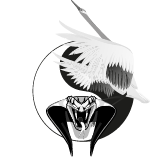 A professional gym in the wider center of Žilina offers you a full range of trainings and services. It's up to you what you choose from our offer.
In addition to the traditional martial arts WING TZUN, where you learn effective and uncompromising self-defense, you can put in the body at HIIT and CORE trainings.
In mobility and flexibility trainings we will teach you how to improve mobility and posture, and not just that.
Trainings are conducted under the guidance of experienced trainers.
We offer various types of massages, complete physiotherapeutic care and, of course, training and nutrition counseling.
If you did not choose from our offer and still want to practice with your pupils or friends, we offer you space for rent.
MULTISPORT CARD
Group activities