MultiSport card is Virtual!
Leave your plastic card at
home and use only QR code.
Who are we?
Since we entered the Slovakia market in 2015 we have been driven by the same simple mission: we give employees the chance to make up for their busy work lives. We help them find a positive work-life balance. We believe that happier, healthier employees are more productive.
We currently offer corporate clients our MultiSport programme. This concept of long-term motivation for employees to engage in regular exercise activities is unique on the Slovakia market. At first we offered just one main product – the MultiSport card. As of 2017 we are officially launching our second product, called MultiSport Health and Sports day.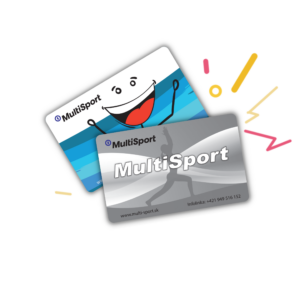 MULTISPORT PROGRAMME IN SLOVAK AND CZECH REPUBLIC
800+
sports and leisure centers form our network of partners
166+
cities are covered by MultiSport – you can use your card there
41 000+
employees get moving and relax with us