Take advantage of the benefits of the MultiSport card
MultiSport card benefits in one place
The MultiSport card is one of the most popular employee benefits. For its holders, it is the gateway to the world of sports and relaxation and offers a balance between work and free time.
With one card and identity card, you have access to more than 800 sports and relaxation facilities in Slovakia and more than 1,800 facilities in our western neighbors in the Czech Republic. Together, you can gradually try more than 260 types of different activities, from fitness centers, swimming pools, sauna worlds, to non-traditional and new sports and activities such as padel racket sports. In addition, MultiSport also offers a number of seasonal activities during summer and winter. In the summer, there are sports such as wakeboarding, paddleboard rentals, kayaks, and in the winter, skiing, cross-country skiing or the popular snowtubing. The almost endless list of activities available with one card guarantees that you won't be bored even one day of the year.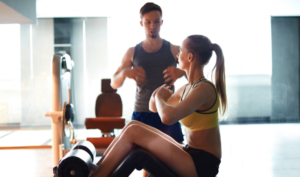 How does it work?
MultiSport works with a system of one free entry to your chosen activity during the day. You do not need to report the activity in advance or make a complicated reservation. For most sports facilities, you just need to visit the reception, show your MultiSport card, confirm your identity and you can play sports. You no longer have to commit to one fitness center in the form of a season ticket and carry a lot of useless membership cards in your wallet. In this case, one card opens the door to all partner establishments.
Work-life balance
One of the main tasks of the card is to take care of a balanced work-life balance. Work-life balance is a term that describes the balance between work and private life. The point is that a person finds the optimal ratio between the time spent at work and outside of it. The goal is to achieve a harmonious relationship between work and personal interests, which may include various activities such as hobbies, sports, entertainment and relaxation. A good work-life balance can lead to better physical and mental well-being and quality of life. Too much work can have a negative impact on health and personal life, while insufficient attention to work can affect career and financial security. The advantage of work-life balance is increased productivity, motivation and satisfaction at work. Work-life balance often becomes an important factor when choosing a job and employers. The MultiSport card is a powerful helper in maintaining this balance.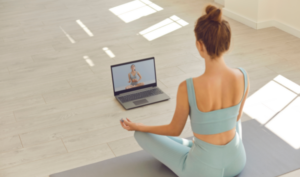 The whole family plays sports
MultiSport offers sports opportunities for the whole family. Along with their card, each employee can get one card for an adult close person and up to three cards for children under 15 years of age. However, it is up to the employer whether they support the acquisition of cards for these persons, so it is a good idea to check with your employer first. You can give the second card to your wife or husband, or another family member. Sport can become a family activity and an opportunity to spend more time together. The same applies to the child card. Thanks to it, you can build a healthy relationship with sports in your children and you will have a lot of fun together while trying new things.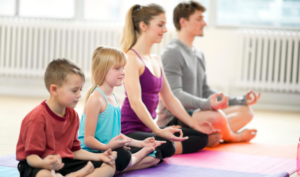 Bikesharing and interesting content
In addition to entering the sports grounds, you can also use the Rekola shared bike services in the capital. These are available to card holders up to twice a day, and you can also use the card to enter the sports arena. You can use the shared pink bicycles during transport between home and the sports facility or on the way to work.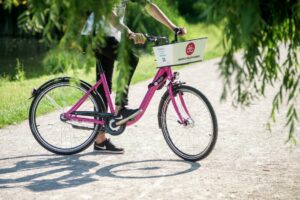 MultiSport virtual card
Thanks to the MultiSport Virtual Card, you no longer need to carry a plastic card with you and prove yourself with an ID card. You can download the digital version of the MultiSport card to the My MultiSport application and you can use it immediately after its activation, which takes a few minutes. Every holder of an employee or companion card can use the virtual card.
AUTHOR: Michal Haviar